Lt. Commander James Albert Fredericksen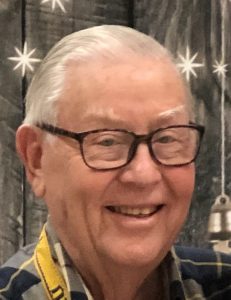 On February 18, 2020, Lt. Commander James Albert Fredericksen left to be with his Lord and Savior. Born January 22, 1934 in Galveston, Texas, "Jim" was the son of Robert E. and Ethel Mae Fredericksen.
He is survived by his wife of 61 years, Peggy Piper Fredericksen, daughter Pamela Burgeson, son Robert Fredericksen, grandson Zachary and wife Ashley Burgeson, granddaughter Nicole Fredericksen, great grandsons, Eli and Noah Burgeson sisters Nancy Fredda of Florida and Janes Maxwell of Galveston.
Jim was a 1953 graduate of Ball high School and a 1958 graduate of the United States Naval Academy. He also held and MBA from the University of Houston. Jim's kind heart, hearty laugh and corny jokes will be missed by all who knew and loved him.
Viewing will be held on Thursday, February 27th from 6-8p.m. at Crowder Funeral Home in Dickinson with services at 1:00p.m. on Friday the 28th at First United Methodist Church of Dickinson.
Burial to follow at Forest Park East with Military Honors.
For those who choose, donations may be made in honorarium to Shriner's Children's Hospital in lieu of flowers.