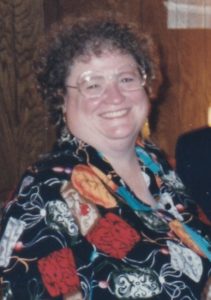 Lori Cynthia Meadors, a current resident of Pearland, TX since 1974, passed away April 23, 2022 in Houston, TX. Lori was born in Houston, TX on May 15, 1959. She had a cleaning service and loved the relationship that she built with her clients. She was  a dedicated animal lover and also stayed busy with many arts and crafts projects.
She is preceded in death by her parents, David and Ruth Meadors.
Lori leaves behind her sister, Lois Girolamo; brother, Larry Meadors, wife Amy; niece, Kathleen Meadors; nephew, Lee Meadors, wife Stephanie; great nephew, Austin Meadors; and numerous cousins.
A memorial service will be held on Saturday, May 14, 2022 at 3 p.m. in the chapel of Crowder Funeral Home in Pearland.
Please click the link below at time of service