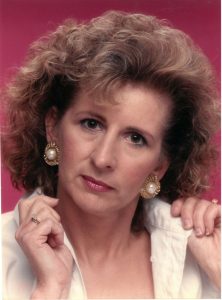 Loretta Marie Bigford, 70, of Texas City passed away on Saturday, January 18, 2020 in La Marque.  She was born March 20, 1949 in Omaha, Nebraska to Lester and Tilly Krug.
Loretta was a residence of Texas City for 55 years; a member of Queen of Peace Catholic Church and she loved to decorate houses.
She is preceded in death by her parents and brother Joe Krug. Loretta is survived by her husband of 32 years Lane Wesley Hardin, daughter Susan Blantin, son Lester Bigford, two sisters: Patty Bigford and Catherine Krug, two brothers: Patrick Krug and Jessie Krug and three grandchildren.
A Visitation will be on Thursday, January 23, 2020 from 12:00Noon – 2:30pm with the Funeral Service at 2:30pm at the James Crowder Funeral Home in La Marque with Deacon John Carrillo officiating.  A Graveside Service will be at 1:00pm on Friday, January 24, 2020 at Shiloh Cemetery in Franklin, Texas.