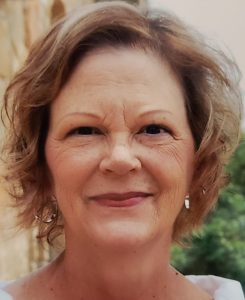 Lorena Elizabeth White, 67, resident of Santa Fe, Texas, passed from this life unexpectedly, Tuesday, October 24, 2023 in Texas City, Texas. She was born in Galveston, Texas to proud and loving parents, Perry John & Helen Edna Cruthirds,Sr. on March 28, 1956.
Lorena was a fun, loving and giving daughter, wife, mother, grandmother, great- grandmother, sister, aunt, and friend. She was a member of Our Lady of Lourdes Catholic Church. She spent her working career in the medical field as a radiology technician.
She is preceded by her parents.
Lorena leaves behind to cherish a lifetime of memories, her companion of 40 years, Edward Milton Jacquet, III; her son, Charles Raymond Huebner, Jr. and wife Katy; step-daughter, Jennifer Ann Ingram and husband Rance; step-sons, Edward Milton Jacquet IV and wife Michelle, and Robert Grant Jacquet and wife Trish; sister, Debra Josephine Montez; brother, Perry J. Cruthirds, Jr. and wife Mary; grandchildren, Kelbey and Kolden Huebner; step-grandchildren, Ranson and Jax Ingram,  Blake and Pierson Jacquet, Mavrick, Brooklyn, and Camryn Jacquet, great-grandchild, Kynsleigh Huebner; nieces and nephews, Matthew D. and John L. Montez, Morgan Cruthirds, Sarah Morrison and husband Chris, Megan Maxwell and husband Chad, Ryan Tiffin and wife Marissa; as well as numerous extended family and friends.
In her honor a visitation will be held Monday evening, October 30, 2023 from 5:00 – 7:00pm in the Crowder Funeral Home Chapel, Dickinson, Texas. A graveside service will follow Tuesday, October 31, 2023 at 11:00am at Forest Park East Cemetery, Webster, Texas.