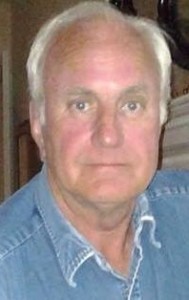 Lloyd Joseph Rogers age 70, passed away on March 22, 2016 at home. He was born on December 19th, 1945 in Port Arthur TX. He is preceded in death by his parents Severin and Eunice Rogers; brothers Earl and James Rogers. Lloyd is survived by his wife Virginia Rogers; sons, Ted Rogers and Wife Kelly, Brian Rogers and wife Sonali; Grandchildren Logan and Landon Rogers; brothers Malcolm Rogers and wife Alice; sisters Virgi Lucas, Philis Noonan and husband Al Noonan; Joyce Temple and husband Alan; Elizebth Johnson and husband Gary; step children TimThornton and wife Holly; son Kyle his wife Donna; Kathy Thornton daughter Samantha son Joesph and Jeffery; Gina Ferree and huband Gregg Ferree daughter Jessica son Jake and numerous other family members and many friends.
When his nation called he answered by joining the Air Force Reserves.. Lloyd retired as a machinist from Baker Oil Tools and then continued part time in machining for Briley Manufacturing. He always enjoyed a challenge engineering household projects. Also enjoyed biking and Rving in numerous places.
A memorial will be held on Wednesday, March 30, 2016 at 1030am at First United Methodist Church Pasadena, 1062 Fairmont Pkwy Pasadena 77504.