"LJ" Leonard H. Johnson , Jr.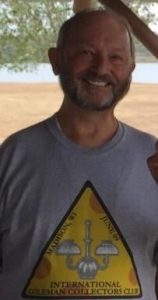 Leonard H. Johnson, Jr. ("LJ") was born on February 25, 1948 in Bonne Terre, Missouri to Leonard and Verla Jeanne Johnson. His family moved to Texas when he was very young and he and his sisters grew up in Texas City, Texas. Leonard passed away at home, at 'The Ranch', on October 15, 2016 due to complications of sepsis.
Leonard is survived by his bride, Sue Johnson; his children, James, Marcus and Tori Johnson; his sisters, Shay Malone and Judy Brolick (John); and his nephews, Clint Malone and Cole Brolick.He was predeceased by his parents, Leonard H. Johnson Sr. and Verla Jeanne Johnson.
Leonard graduated from Sam Houston State University in 1970 with a bachelor's degree in Business Administration. He went on to become a financial advisor, a career he loved and enjoyed for over 38 years. He worked as Associate Vice-President of Investments with Wells Fargo Advisors, and he spoke often and with great affection for his friends and co-workers at Wells Fargo. He was dedicated to his clients, who he also called his friends and he cherished the relationships he had with all of them. For five years in a row he was honored to be chosen by Texas Monthly Magazine as a Five Star Wealth Manager.
Memorial Service: Saturday, November 12, 2016 at 1:00 pm at the Sparkman Funeral Home in Richardson, Texas.
Posting courtesy of Crowder Funeral Home – Webster