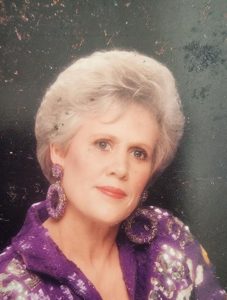 Linda "Lulu" Self, 78, a Texas native and resident of Pearland Texas, reunited with her heavenly family on October 12, 2022.
Lulu was an angel on earth that guided her family, the one that gave her heart & soul to all that needed, the one that could always put a smile on your face, and the one that cared for all of her loved ones with so much love and passion. On October 12th Lulu's journey lead her to heaven where she has taken on the new role of guardian angel for her loving & devoted husband of 30 years, Mike Self; her daughter Suzette with her husband Dave Lapierre; her eldest son Barney Stagner JR and his wife Dena; her youngest son Steve Stagner; the 4 loves of her life grandchildren, Courtney Stagner, Austin Stagner, Hailey Stagner, Izzie Stagner; her lil sister Jessica James; her oldest brother Allan James and his wife Vickie, her youngest brother Dennis James, and in addition all other persons that had ever been the recipient of Lulu's unconditional love.
Lulu will remain in our hearts for eternity.
In lieu of flowers please make donations to the National ALS Society and/or Wounded Warrior Project