Linda Lois Brodt Crawford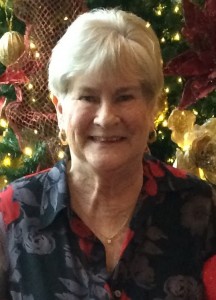 Linda Lois Brodt Crawford, 69, passed away in Conroe, TX on January 17, 2016. She was born to Billie and Bob Brodt on November 18, 1946 in Houston, TX.  Ms. Linda Brodt married Thomas Crawford on June 17, 1967 and became Mrs. Crawford.  They moved to Pearland in 1969 and she worked as a teacher for Pearland I.S.D for 26 years.  She was a wonderful teacher and enjoyed it up to retiring in 2003.  In 2011 they moved to Montgomery, TX to be closer to her grandchildren. She was a member of the Chi Omega Sorority and a woman of Presbyterian faith.
She leaves behind her husband Thomas L. Crawford; son, Thomas L. Crawford II and wife Britany; daughter, Amanda Denn and husband Darrin;  grandchildren: Max Crowder, Tommy Crawford, Ally Denn, Joy Denn and Lafayette Crawford; sister, Carol Kettler; brother, Robert T. Brodt III and wife Janna; mother-in-law, Mary Alice Crawford; along with numerous nieces, nephews, cousins and other loving family members.
There will be a memorial service Thursday, January 21, 2016 at 1:00 pm in the chapel of Crowder Funeral Home, 2422 Broadway Pearland, TX 77581.