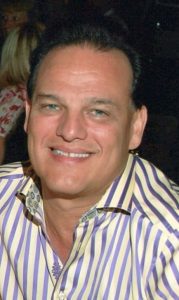 Leslie "Les" Craft, of League City, Texas, passed away peacefully on April 6, 2023, in Houston, Texas, at the age of 62.  He was born on December 31, 1960, in Houston, Texas to Les and Joyce Craft. Les married the love of his life and best friend, Lisa Falks, in 1984. They enjoyed over 39 years of love, happiness and adventure together.
Les is preceded in death by his grandfather, Roy Wootton, grandmother, Gracie Wootton, grandfather, Les Craft, grandmother, Sadie Craft, father Les Craft and mother Joyce Wootton Craft.
Les is survived by his wife, Lisa Craft, of League City, Texas, his daughter, Lauren Craft of Houston, Texas, his son and daughter-in-law, Lane and Chita Craft and grandchildren "Little" Les and Chita Craft of Houston, Texas, son Landon Craft of Houston, Texas, and sister-in-law and husband Kelly and Donnie St. Germain and nieces Morgan and Madelyn, of League City, Texas and many other family members and close friends.
Les had a larger than life personality and a unique ability to make everyone around him feel loved.  He had a heart of gold and a passion for helping others.  He loved to see people happy and smiling and did his very best to lend a helping hand to those in need.  Of course, Les' family always came first!  He adored his wife and children and he was overwhelmed with joy when he became a grandfather to "little" Les and Chita. Les leaves a legacy of love that will be remembered and treasured for generations to come.
Professionally, Les started Admiral Glass Company in 1984.  Under his leadership, the Admiral Glass Company grew to be recognized as one of the top glazing contractors in the United States, successfully completing many of the most high-profile projects in Texas.  Les was proud of his company, but even more proud of the employees who worked alongside him to make it a success.
One of Les' greatest passions was his ranch, Craft Ranch, where he bred and sold award winning Texas Longhorns.  He also loved breeding high quality whitetail deer for his children and friends to enjoy.  He loved fishing along the Gulf Coast, cooking, classic cars, and his dogs, especially Humphrey.  Les will be greatly missed by all.
The family will receive friends on Thursday, April 13, 2023 at 10:00AM with a Celebration of Life Ceremony at 11:00AM at Clear Creek Community Church, 999 FM 270, League City, Texas.  Internment will follow at Forest Park East Cemetery in Webster, Texas.
In Lieu of flowers, the family asks that contributions be made to the Texas Longhorn Heritage Foundation at 211 S Main St. Cleburne, Texas 76033 or the charity of your choice.