Lauren Michelle Pennington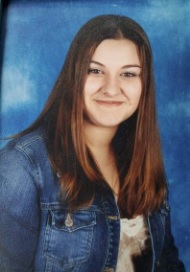 Lauren Michelle Pennington was born on June 14, 1987, to George Phillip and Linda Pennington in Victoria, Texas.
The family moved to Houston in 1988, where Lauren spent most of her young life in the Clear Lake area. She also moved with her family to Al Khobar, Kingdom of Saudi Arabia and attended Dhahran Academy for three years, from 1993 – 1996, providing her with the opportunity to meet and interact with children from various countries and cultures.
Lauren had a beautiful heart and loved her family wholeheartedly, always taking great pleasure in cooking, laughing, and just spending time together during family gatherings. Lauren was a wonderful chef. She loved to cook for her family and had a knack for it as well!  She was compassionate and kind, always willing to lend an ear when anyone needed to talk. She loved her daughter Samantha very much.
Lauren also had a passion for animals and had many cats and dogs that she took care of throughout her life. She spent her free time reading, her favorites being fantasy novels or vampire books by Anne Rice. She also enjoyed working on her beautiful artwork and traveling when she had the opportunity.  She was able to travel to England, Scotland, Bahrain, Dubai, Egypt, Destin, Gulf Shores, New York, and all over Texas. Most of all, Lauren loved laughing and making people laugh. She was a jokester and even went as far as to dress up like a dinosaur to prank her niece and nephew.
She was employed as an administrative assistant at AAA Credit Screening Services in the Clear Lake area, where she helped many customers with a cheerful attitude.
Lauren went to be with our Lord on Easter Sunday, April 17, 2022.  She joins her grandparents Julia Garza, Felix Garza, T.J. Pennington, Charlene Pennington, uncles Louis Garza, Lupe Garza, Felix Garza, Jr., Robert (Bobby) Garza, and Fred Garza in eternal rest.
She is survived by her daughter Samantha Applebee (Tami and Jason), sisters Kristi Lynne Naranjo (Wilmer), Angela Nicole Pennington, mother Linda Garza Pennington, father George Phillip Pennington (Natasha), uncles and aunts Jesse Garza, Richard Garza (Linda), Gilbert Garza, Diane Pennington South (Mike), and Toby Pennington (Debbie) as well as her beloved niece and nephews (Sophia, Nathan, and Liam Naranjo), and many cousins.
Viewing, Rosary and Mass will be held at St. Bernadette's Catholic Church in Houston on Tuesday, April 26, 2022, at 10:00am.  Reception in Parish Life Center will follow the mass.  Interment will be held in Runge, Texas in May.