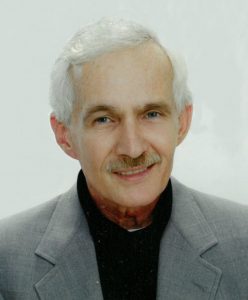 Larry Lee Moreland passed away at The Crossing on February 11, 2018, surrounded by his beloved family.  A longtime resident of Alvin, Texas he was born on November 18, 1942 to Troy and Hazel Moreland in Tulsa, Oklahoma and was married to Catherine Carlson for 14 years. Larry served his country in the United States Marine Corp, attended University of Houston, and worked in Houston area chemical plants and refineries for almost 40 years. He retired to life full of family, friends, and a Lakehouse on Lake Livingston. His lasting legacy will be that of a loving father, a child of God, a coach, and a friend to everyone he encountered. He will be dearly missed!
Larry was predeceased by his parents Troy and Hazel Moreland and Carol Jo Martin. Larry is survived by his partner Lucille Wilbur. He is also survived by his four children — Lance Moreland and wife Christina of Cypress, TX; Brett Moreland and wife Michelle of Richmond, TX; Natalie Joslin and husband Sean of Williamsburg, VA; and Emily Lunsford and husband Richard of San Antonio, TX.  In addition, he is survived by his grandchildren Bryson Moreland, Madison Kaczynski, Meredith Moreland, Haley Kaczynski, Cole Lunsford, Olivia Lunsford, Ashton Moreland, and Luke Moreland.
Visitation will be from 12:00pm to 1:00pm on Tuesday, February 13, 2018 with Funeral services to follow at 1:00pm on Tuesday, February 13, 2018 at the James Crowder Funeral Home, 401 Texas Ave, La Marque, TX., with Dr. C.O. Magee officiating. Burial will be at Forest Park East Cemetery, 21620 Gulf Freeway, Webster, TX. Pallbearers will be Lance Moreland, Brett Moreland, Sean Joslin, Rich Lunsford, Bryson Moreland, Danny Trchalek, Cole Lunsford, and Ashton Moreland.