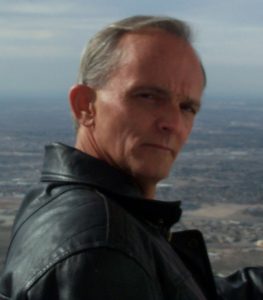 Larry Keith Lambert Sr. 58, a 13-year resident of Webster, TX and formerly of Liverpool, TX passed away January 18, 2017 just two days after his birthday. Mr. Lambert was born January 16, 1959 in Oakland, CA.
Mr. Lambert achieved the commissioned rank of Lieutenant Colonel with the United States Army.  The Lt. Colonel was among the first boots to arrive at the onset of the first Gulf War and continued his duties while stationed throughout the world, including Africa and Afghanistan. Upon the completion of twelve years in faithful commitment to his country Lt. Col. Lambert was honorably discharged. As one chapter closed another soon began as Larry was compelled to continue in service to his fellow man.   Using his God given abilities and a desire to help those in need Larry went on to become a fearless firefighter and remarkable rescue pilot.
Mr. Lambert attended Alvin Missionary Baptist Church and Gateway Community Church.
Mr. Lambert is preceded in death by his parents, Fred and Pauline Lambert; sister, Deborah Green; brothers: Fred Lambert and David Lambert.
He is survived by his wife of 12 years, Judith Lambert; daughters: Natashia Lambert and Megan Lambert, husband, Darrian; sons: Larry Keith Lambert Jr and Kenneth Risch; grandchildren: Brooke Lambert, Arieanna Lambert, Donovan Dykes, Alyssa Dykes, Neveyia Martin and Kacelynn Lambert.
There will be an interment of ashes at a later date at the Houston National Cemetery.
In lieu of flowers please send donations to: Star of Hope Mission, 6897 Ardmore St., Houston, TX 77054, http://www.sohmission.org