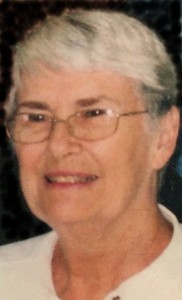 LaNelle Viola Hardilek, 79, resident of Dickinson, Texas passed away December 3. 2014. She was born in Houston, Texas. She was preceded in death by her husband James Lee Hardilek and her parents, Viola and Glynn Thames.
LaNelle was a member of the Dickinson Pilot Club and Dickinson Gator Booster Club. She was an extraordinary mother and grandmother, and loved shopping for her grandchildren. She enjoyed Dickinson Gator Sports and volunteering for children's activities. She loved crafts and word puzzles.
She is survived by her sons, James Lee Hardilek II and wife Carolyn, Paul Hardilek and wife Sharon; sisters, Glynda Litzler, Pat Allen and husband Larry, Irene Brockhan and husband Johnny; brother, Glynn Thames and wife Joyce; grandchildren, Jimmy Hardilek and wife Marni, Kristen Arellano and husband Chris, Paula Hardilek (Rueben), Jamie Hardilek, and Sarah Hardilek; great-grandchildren, Gage, Tyson, Bryson, Reagan, and Reece; and numerous other family members.
Visitation will be held from 2 pm-3 pm Sunday, December 7, 2014 at Crowder Funeral Home in Dickinson, Texas. Services will begin at 3 p.m. Interment will be held at a later date. In lieu of flowers, memorial donations may be made to the charity of your choice.