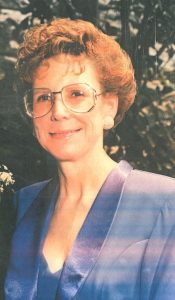 Lana Cladene Frank entered the Kingdom of Heaven on September 6,  2023 at the age of 78. She was born on March 2, 1945 in Luling, Texas, to parents, Willard and Uyvonne Thies. Every occupation and profession has a super star.
Lana was a superstar of the nursing profession. Lana graduated from St. Mary's School of Nursing in Galveston, Texas in 1966. After passing her State Board exam designating her a registered nurse, she was on her way. Her first job as an R.N. was at Spring Branch Memorial Hospital in Houston, Texas. During her third month of employment, she was appointed charge nurse to her assigned floor. Super Star!
Doug and Lana married on May 6, 1967. At the time, Doug was in the U.S Air Force during the Vietnam Era. They were married for 56 years. During their journey through life, as Doug completed his military obligation, college, and his civil service career, Lana had an opportunity to work at numerous hospitals. She utilized her R.N. skills in Fairfield, California, College Station, Texas, McAllen, Texas, Texas City, Texas, Clear Lake, Texas and then finished her career as an R.N. with a 7 year tour as a hospice nurse. She always said her experience with hospice was the most rewarding. Superstar!
Lana is survived by her husband Doug, daughter Kristen Fornfeist, son Jeff Frank, son-in-law Kevin Fornfeist, sister Carol Rogers, brother-in-law Rod Rogers, and granddaughters Skylar Fornfeist and Jordan Frank.
A graveside service will be held Monday September 11, 2023  at 2 pm at San Felipe de Austin Cemetery, officiated by Reverend Bobby Kirkpatrick.