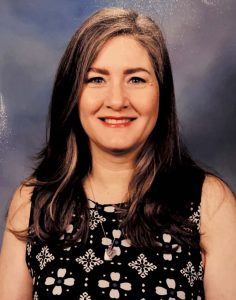 On Saturday September 2, 2023, Kimberly Faye Benoit, of League City, Texas joined the angels and her Heavenly Father at the age of 53.  Kim was born February 20, 1970 in Eunice, Louisiana to Bob and Emma Guillory.
Kim was a devoted and loving wife and mother.  She loved spending time with her family and with friends.  Kim worked at FOX29 in the late 80's/early 90's in Lake Charles making many friends.  She then met and married the love of her life Steven Dwayne Benoit. She would move with him to Baton Rouge where she worked at the local FOX affiliate before having her first child.  She would follow her husband to League City in 2003 having her 2nd child where she would eventually teach at Happy Harbour Preschool.  She then moved on to become part of the Hyde Family at Hyde Elementary School. She worked many different roles during her time at Hyde. She was an AA Teacher, then a Library aid and eventually landed in the front office as a secretary and then moving up to Data Specialist.
Kim was a proud member of Clear Creek Community Church where she volunteered in the Children's Ministry.  She was adored by many and always followed the rule of "Be Kind".  She loved deeply and brought joy and laughter to those around her.
Kim is survived by her Husband Steven; daughters Alexandra Rose and Katheryn Elyse; her mother Emma Lee Guillory, Siblings James Randall  (Teri) Guillory and Krystyna Nicole (Eric) Lee, nieces Randi Renee' Angelle Guillory, Brianna Gabrielle Guillory and Hannah Noel Guillory and many other beloved family and friends.
She was preceded in death by her Father Bob Winston Guillory; Grandmother's Rosa Belle Miller and Rose Reed Guillory Ardoin; Grandfathers Bennett Miller and Murphy Guillory ; and her Father-in-Law Donald Ray Benoit.
The Visitation for Kim will be held at Crowder Funeral Home, 1645 E Main St, League City, Texas 77573, on Friday, September 8, 2023, from 6-9:00 pm.  A memorial service in honor of Kim will be held at Clear Creek Community Church 999 FM270, League City, Texas 77573 on Saturday, September 9, 2023 at 11am.  A meal will be provided following the memorial service.
In Lieu of flowers, the family requests donations be made to Texas Children's Hospital.