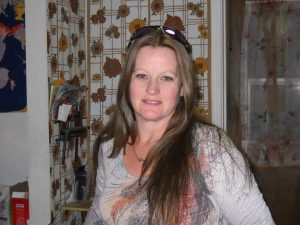 Kimberly Dee Vickers, 56, of Dickinson,TX passed away on Jan.15, 2022. Kimberly was born Dec 15, 1965 in Galveston, Tx to loving parents Ray and Vi Watts.
Kimberly was a beloved wife, mother, grandmother, sister, and friend. She had a love for all types of movies, particularly for the crime investigation and action type movies and loved to go country western dancing.
She is preceded in death by her parents.
Kimberly is survived by her loving husband of 38 years Derryl Vickers Sr. Children: Brendi Renee Richardson, James Aaron(Jimmy)Vickers and Derryl Vickers Jr.; Grandchildren: Kaleesi Lynn Richardson, Peyton, Harper, Leeland, Maris and Bridgette, Landon, Riley, Adara and Colt; along with many other family members and friends.