Kevin Kyle (Porsché) Gray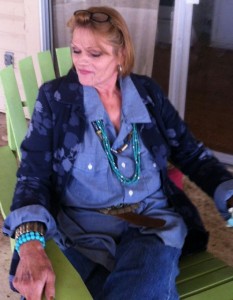 Kevin Kyle (Porsché) Gray, 52, of La Marque passed away on February 29, 2016. Born on June 10, 1963 in Port Arthur, Texas to Kenneth Carl Gray, Sr., and Janis Simonton Goodman and was a resident of La Marque since 1991.
Kevin was a Floral Designer, a Nurse's Aide, a talented painter and artist.
Kevin is preceded in death by his father Kenneth Carl Gray, Sr.
Survivors are his mother and her husband; Janis Goodman and Neal of La Marque, Texas; brother, Kenneth Carl Gray, Jr., of China, Texas; sister Kimberly Dyan Sadecky of Franklin, Texas; three step-sisters; Daylia Welch, Eileen Fields and Marquette Hixon; numerous nieces, nephews and other relatives.
A visitation will be on Thursday, March 3, 2016 from 5:00pm – 8:00pm at the James Crowder Funeral Home in La Marque. Graveside service will be at 1:00pm on Friday, March 4, 2016 at Mount Pleasant Cemetery in New Baden.