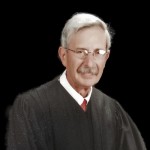 Kenneth Charles Kaye, 71, noted League City attorney, passed away July 29 in Houston, after a decades-long battle with Crohn's disease. A first generation American, he was born in Houston on September 15, 1942, to Walter Kaye and Margaret Schoening Kaye, who had come to America from Germany.
He graduated from Ohio Wesleyan University in 1964 and in 1968, was awarded his law degree from the University Of Texas at Austin. Kenneth was a loyal Longhorn all his life, particularly during football season.
He was board certified in civil trial law and was selected by the National Trial Lawyers of America as one of the top 100 trial lawyers in the nation. A member of the bar associations in Texas, Galveston County, and Bay Area, Kenneth was also a fellow of the Texas Bar Foundation. He served on several committees for the State Bar of Texas, including three years as chairman of the district Grievance Committee.
Kenneth was a referee or Master in Chancery for the 308th, 306th, 10th, and 212th Judicial District Courts in both Harris County and Galveston County. He also served as municipal judge for Taylor Lake Village from 2006 until 2013.  He was admitted to practice law before the U.S. Supreme Court, the U.S. Court of Appeals, the U.S. Tax Court, and the U.S. District Court of Texas.
He married Patsy Jane Hays in Houston 44 years ago this month and became a loving father to her son, Gregory Nassar, and later to their son Anthony. He was a wonderful role model for his sons and an unfailing source of love and support for his wife.
Kenneth was a loving husband, father, grandfather, nephew, friend, and colleague who will be sorely missed by many who loved and respected him. He was preceded in death by both parents and his aunt, Dr. Eva Schoening Pfeiffer-Haufrect.
He is survived by his wife Patsy; his son Gregory Nassar; his son Dr. Anthony Bresenhan Kaye and wife Christy of Lubbock; two granddaughters, Alexandra Veronica Nassar and Marron Margaret Nassar, his sister Irene Kaye Crichton and husband Andy of Pennsylvania; three nephews, David Crichton, Stuart Crichton, and Peter Crichton; and his twin aunts, Ruth Schoening Schultz and Lore Schoening Aufhauser.
Private graveside services were held in Wheelock, Texas, where Kenneth and Patsy had a retirement home. A Memorial Service—a celebration of Kenneth's life and work—will be held at 2 p.m. on Monday, August 4, at the Crowder Funeral Home in Webster, Texas.  In lieu of flowers, the family requests that donations be sent in memory of Kenneth Charles Kaye, a good man and fine attorney, to the Crohn's and Colitis Foundation of America.
Words of condolence and memories may be left for the Kaye Family at www.crowderfuneralhome.com/obituaries