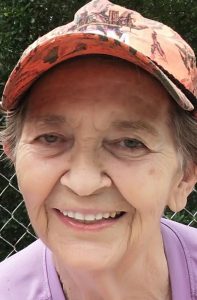 Kay Rutledge Fulton passed away on October 21, 2020 in League City, Texas at the age of 84.  She was born in Littlefield, Texas on April 18, 1936 to Lester and Valera Harrison. Kay was raised in Lubbock, Texas, graduated from Lubbock High School and attended Texas Tech University.  Then she married David Rutledge and moved to Dallas, Texas to start their family.  Later they would move to Clear Lake, Texas and joined the space industry at NASA.  David passed in 1975.  Later, Kay married Merle Fulton and had a loving full life surrounded by family and friends, and touching more lives than we will ever know.    She was a talented artist, seamstress, designer, quilter and loved her margarita's.  She was truly admired and will be greatly missed.
She is survived by her children Vanessa and Marty Osborn, Leslie and Peter Nyquist, Bryan and Lisa Bray, Brad and Shannon Bray, Brett Bray and Theresa Hutchings, siblings Kenneth and Boxie Harrison, Karen and Don Odam, grandchildren David McCurdy, Crystal Lowe, Kelsey Lowe, Dakota Nyquist, great grandchildren Aubree Hieter, Declan McCurdy and many other family and friends.
The Family will receive Friends on Wednesday, October 28, 2020 from 6-8:00PM at Crowder Funeral Home, 1645 East Main, League City, Texas 77573.  A Grave Side Ceremony will follow on Thursday at 11:00AM at Houston National Cemetery, 10410 Veterans Memorial Dr, Houston, TX 77038.