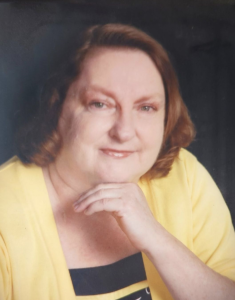 Kathy Marie Allen, 67, a resident of Bacliff, passed from this life on October 15, 2023. She was born in Tuscaloosa, Alabama on March 31, 1956 to parents, Thomas Seay Hoggle and Jacqueline Yvonne (Perrin) Hoggle.
She had a career in early childhood education.
Kathy is preceded in death by her parents and her husband, Charles Allen.
She leaves behind to cherish her memory, her daughters, Candice Allen and Shanda Gracia and husband, Abel; son, Brandon Allen; sister, Betty Jane Hoggle and husband, Steve Keeton; brother, Thomas Gary Hoggle and grandchildren, Dreamer Patterson, Steve Patterson, Kylie Gracia and Brady Gracia.
In her honor, there will be a visitation on Sunday, October 22, 2023 from 5:00pm to 8:00pm at Crowder Funeral Home in Dickinson,Texas.