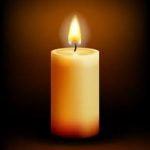 Kathy Lynn Tompkins was born on July 2, 1959, in Warren, Michigan, to Jonah Truman Duty and Loveada Harrison. Kathy was granted her wings, and went to be with the Lord, along with many loved ones on April 22, 2021.
Kathy was known to be someone that loved her family like no other. She would step up to help someone in need, with no hesitation. She always tried to fool everyone with her hard exterior, but deep down she was just a kind soul with a loving heart.
Anyone that was fortunate enough to have known Kathy knew how much she loved to have a good time; whether it be spending time with her loved ones or going to listen to live music and dance the night away. There are several words that could describe Kathy, but strong and loving are on the top of the list. Kathy loved and lived with a fierceness that anyone could only hope to encounter in their lifetime.
It is with extremely heavy hearts that at this time, everyone that loved Kathy has to say, not goodbye, but "We'll see you later!"
Kathy is survived by her husband; Lynn Chidester, Three children; Loveada Way and her husband Marcus Way, William Tompkins, and Dustin Tompkins, Sister; Michelle Ford and her husband Eric Ford, Stepchildren; Jourdan Chidester, Darcie Chidester and Tiffiany Harris, sister-in-law; Joann Bailey and many nieces and nephews. She is preceded in death by her father; Truman Duty, her mother; Loveada Harrison, her "Dad"; Larry Harrison, brother; William Duty and sister; Debra Perkins.