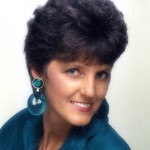 Kathryn Marie Visser, 62, of Houston, Texas, passed away March 5, 2014. She was born February 28, 1952, to Ronald and Dorothy Proper in Alexandria Bay, New York. Kathryn was a graduate of Austin Peay State Nursing Program and had worked as a critical care RN in the Clear Lake/League City Area since 1998. She was also an active member in the American Legion Riders Post 554. Kathryn was preceded in death by her parents.
Kathryn is survived by her loving husband, John Visser; daughter, Angelica C. Ferraro; grandchildren, Trevor Hinote, Lucas Ferraro, Dylan Ferraro, and Brayden Ferraro; brother, Morris C. Proper; and brother-in-law, Robert Visser.
A Celebration of Life in her honor will be held Saturday, March 8, 2014, 3:00 p.m., at Crowder Funeral Home Chapel, Dickinson, Texas.