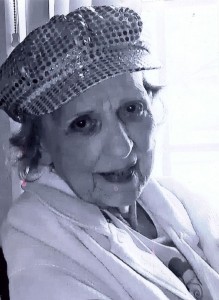 Katherine Anna Harrison
Our loving Mother, Grandmother and friend, Katherine passed away in her sleep Saturday, October 3, 2015 after 92 years of life. She is survived by her only child Carl Harrison and his wife Robin and her Grandsons, Stephen and Thomas. Yet, Katherine had a very large family that consisted of her friends from the Bacliff Fraternal Order of Eagles 3199, Bacliff VFW Ladies Auxiliary 8566 and the County of Galveston where she worked as Chief County Clerk at Precinct 7 in Bacliff until 1996.
Katherine was born August 15, 1923 in Cedar Falls, Iowa, daughter of Lewis and Julia Barkdoll. She had two brothers, Lewis Jr. and Albin. She moved to Texas and has been a Texan for at least 65 years.
Katherine married Roy Harrison that passed away August 1981.
Katherine is survived by her son, Carl Harrison and his wife, Robin; and grandsons Thomas and Stephen Harrison.
A visitation will be held in her honor from 5:00 pm to 7:00 pm. Thursday, October 8, 2015, Crowder Funeral Home, Dickinson.  Services for Katherine will be held 10:00 am at Crowder Funeral Home Friday, October 9, 2015, with interment following at Forest Park Cemetery, Webster, TX