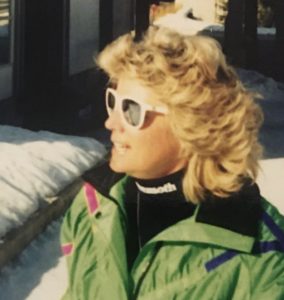 Karen Ann Banks, of League City, Texas passed away on Wednesday, August 30, 2023 in League City at the age of 69. She was born in Terre Haute, Indiana to Floyd and Phyllis Rogers.
Karen was an avid snow and water skier as well as tennis player (she captained one of the Mission Viejo Country Club Women's doubles tennis teams). She was also a member of the Daughters of the American Revolution ( Mission Viejo Chapter ) and was a descendant of one of the Mayflower passengers. One of her most treasured memberships was with the Brea Girls club which was formed by many of her Brea Olinda High School classmates. She worked in the advertising field as a media buyer and later in public relations in between years when she was a full time mother to her three daughters. Her children and grandchildren were the delights of her life.
She was preceded in death by her parents Floyd and Phyllis Rogers
Karen is survived by her loving husband Judge Andrew P. Banks, retired, daughters Amanda Wehrly, Sarah Allison, Caitlin Pelliccia, sisters Janice Rogers and Marsha Lofland, brothers Michael Rogers and Mark Rogers, grandchildren Nathan Wehrly, Kylee Wehrly, Brynnlee Maffei, Audrey Allison, Wilder Pelliccia and many other loving family and friends.
Karen's ashes will be scattered into the ocean waters surrounding the island of Maui, Hawaii. A Celebration of Life will be held in Orange County, CA at a date to be determined.
In lieu of flowers you may send memorials in Karen's name to Alzheimer Association, 225 N. Michigan Ave., Fl. 17, Chicago, IL 60601.