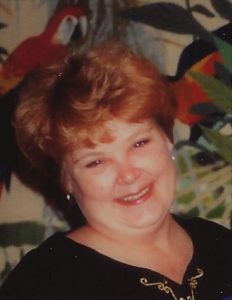 Julie Ann Scott was born January 14, 1950 in Midland, TX, she raised her children in Galveston, TX and retired to the East Texas area for the last 15 years. Julie passed away January 6, 2017. She strove for and achieved excellence in all jobs, hobbies, and challenges she decided to take on.
Julie is preceded in death by her parents, Julian and Theda Alsobrook.
She leaves behind her daughters: Jennifer Scott and Jill Driskill, husband, Shawn; son, Joel Scott, wife, Natalie; grandchildren: Ashley Aleman, Andrew Milburn, Lauren Scott, Delaney Driskill and Caylee Driskill; niece, Samantha Alsobrook; sister, Patricia Sheffield and brother, Samuel Alsobrook, wife, Jan.
Julie was a lifelong activist and member of the Democratic Party. Her heart was just not strong enough to endure a Trump Presidency.
There will be a memorial service on Saturday, January 14, 2017 at 3:00 pm at Crowder Funeral Home in La Marque.