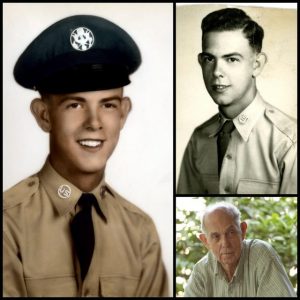 Joseph Leo Stiff, 86, passed away on June 19, 2020 in Webster, Texas. He was born on July 16,1933 in Owensboro, Kentucky, to Robert Sydney Stiff and Florence Elizabeth Stiff. He joined the Air Force at age 17, where he trained as an aircraft mechanic. He served in Korea and was discharged from the Air Force in December of 1954. He married Felecia Caporina in Houston, Texas, in July of 1955, and they had eight children. He worked as a Machinist for Reed Tool Company from 1955 until he retired in September of 1998. He had a passion for baseball and loved to travel to watch spring training. After retirement, he purchased a motor home and traveled around the country touring the country's baseball fields. In a brief biography he wrote during his retirement, he closed with, "Life has been fairly good to me."
Joe is survived by his former wife, Felecia Jo Humphries, and their eight children and their spouses: Margaret and Mary Sue Austin, Chad Mognett, Sue and Leslie Knight, Steve and Diane Stiff, Debbie and Bruce Kirby, John and Trina Stiff, Jo Ann and Don Paul, Don and Sylvana Stiff, David Nicholas and Prissy Stiff; his 19 grandchildren and 21 great-grandchildren; his sister Pat Stiff Briley and husband Charles, brother Richard Stiff and wife Rita, and brother David Stiff and wife Connie, as well as numerous other family and friends. He was preceded in death by his brother Robert Stiff and wife Carolyn and sisters Mary Margaret Stiff and Elizabeth Ann Stiff.
A memorial will be held at a future date. Those wishing to make a memorial donation in Joe's memory may do so to the Stiff Family Chapel Cemetery in Collin County, Texas. Donations can be mailed to Stiff Chapel Cemetery Association c/o Fran Woodfin, 4696 CR 412, McKinney, Texas. More info on the cemetery can be found at https://www.collincountyhistory.com/stiff-chapel2.html.