Joseph E. (Joe) Wilcox,Sr.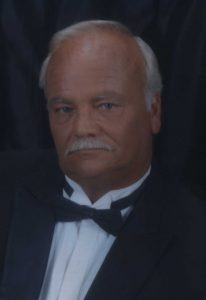 Joseph E. (Joe) Wilcox, Sr.
Joe Wilcox was born on June 6, 1950, and passed away January 14, 2018. Joe was born in Galveston, TX. and raised in Texas City, TX. He retired from Protherm Services after 30 yrs.
Joe was a member of the Sons of the American Legion 554, and a volunteer for many years at the VFW 6378, Dickinson, TX.
Joe is proceeded in death by his parents, Edmond J and Gwendolyn A. Wilcox, sisters Gwendolyn Boggs and Carol Danner.
Survivors include his wife of over 37 years, Retta Wilcox, his sons, Donnie Wilcox and Joseph Wilcox, Jr. His brothers, Edmond (Barbara), Willie (May Jane) Benny (Carmen) Wilcox. Sisters, Virginia Utley and Lorraine Wilcox, along with their children. His favorite companion, Princess.
Joe will be remembered for his Love and kindness for family, friends, and neighbors and will be truly missed.
A visitation will be held Thursday from 5 PM till 8 PM at Crowder Funeral Home, Dickinson, TX.
Services will be held Friday at 2 PM followed by interment at Grace Memorial Park in Hitchcock, TX.
Joe was a man with over 9 lives and fought til the very end.