Johnnie Charles "John" Weaver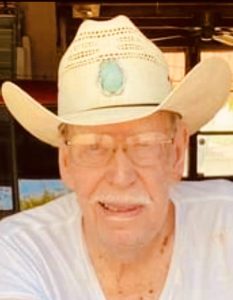 Johnnie Charles "John" Weaver, age 94, passed from this life on Saturday, September 16, 2023. He was born in Clarks, Lousiana on October 13, 1928 to parents, Hurley Young Weaver and Sybil Emma (Evans) Weaver.
John worked as a compressor operator for thirty-five years at Tenneco Gas & Pipeline of West Monroe, Louisiana.
John proudly served his country in the United States Navy.
He is preceded in death by his parents, Hurley and Sybil Weaver; his wife, Dorothy Weaver; siblings, Zelda Benton, Paul Weaver, Ann Smith and Betty Hearold and step-son, Mike Haney.
He leaves behind to cherish his memory, son, John Charles Weaver and wife, Lorretta; daughters, Mary Tindall and husband, Glenn, Kathy Green and husband, Billy and Patricia Walzel and husband, Don; siblings, Roy Weaver and wife, Louise, Delilah Jones and husband, Ray and Sue White; grandchildren, April Tindall, Bessie Sledge, Glenda Landrum, Amy Wellerman, John Green, Michelle Green Stapleton,  Michael Green, Chad Green, Crystal Green, Kenny Green and Paige Allison and twenty-five great-grandchildren; numerous great – great grandchildren; brother-in-law, Larry Sills and wife Yvonne," who faithfully visited Johnnie everyday," nephew,  Gary Sills and wife Sandy; nieces and nephews from Monroe, La.; well as many other family and friends.
Many thanks to Ignite rehab and resort and Harbor House Hospice in Houston, Texas. Special neighbors who became family Eugene and Amy Sustana.
In his honor, there will be a visitation on Thursday, September 21, 2023 from 5:00pm to 7:00pm at Crowder Funeral Home in Dickinson, Texas. A funeral service is planned for Friday, September 22, 2023 at 2:00pm, also at Crowder Funeral Home. Interment will follow at Forest Park East Cemetery in Webster.
Serving as pallbearers are Jeff Stapleton, Ian White, Devin Remore, Mike Green, Kenny Green and Eugene Sustana.