Johneva "Jackie" Rasberry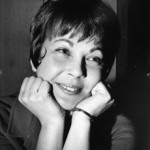 Johneva "Jackie" Rasberry, 80, passed away on July 19, 2014 in Houston, TX. She was born on June 12, 1934 to John and Eva Pond in Mancos, CO. Jackie was preceded in death by her husband, retired Navy Chief Petty Officer Howard Henry Rasberry, Jr. and is survived by her children, Sean and Shannon; brothers, Jim and Bob; sisters-in-law Joanne and Betsy; daughters-in-law Lisa and Maria; grandson, Macklin; and numerous family members and friends.
Jackie graduated from Medford Senior High School in Medford, OR and became the first member of her family to attend college. She graduated in 1956 from the University of Oregon, where she was a member of the Alpha Delta Pi sorority. Jackie was a successful public high school teacher and administrator in Long Beach, Oakland, and Albany, CA. In Albany, she became one of the first female deans of students and met her future husband, Howard. Jackie and Howard were married in 1968 and moved to Houston, TX in 1972, where Jackie raised her children and served as a leader in the local PTA. Jackie attended the University of Houston-Clear Lake and graduated in 1983 with a Master of Science in Educational Management, after which she became the supervisor of student teachers in the university's school of education. She retired in 2001 and spent the rest of her life involved in professional organizations, volunteering, traveling, and spending time with family and friends. As the matriarch of our family, we will miss her love and strength. Visitation will be held on Wednesday, July 23, 2014 at 2:00 p.m. followed by a memorial at 2:30 p.m. at Crowder Funeral Home, Webster, TX.