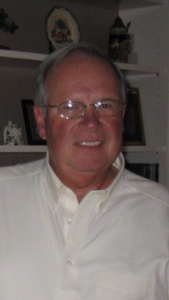 John Walter Dowbekin, 80, passed away on October 10, 2019 at his Houston home surrounded by family.
Born in Montclair, N.J. to Jack and Marie (Lock) Dowbekin, Jack was raised in Bloomfield, N.J. with his 3 siblings. He was predeceased by his sisters Jean Carroll and Betty Corcoran, and is survived by his brother Thomas Dowbekin.
Jack graduated from Bloomfield High School in 1957, and later married Anne Melville. They spent the majority of the next 20 years residing in Bloomfield raising their 3 daughters. Jack attended Newark College of Engineering. He was employed by Exxon Chemical for 40 years, retiring in 1998 as Exxon's lead safety engineer. Jack's employment with Exxon gave him the opportunity to travel and relocate his family short-term to Texas, England and Germany. Long-term moves to Morris Township and finally Houston, Texas allowed new opportunities and new circles of friends.
For more than 10 years, Jack volunteered for the Bloomfield Emergency Squad. Later, he developed a passion for woodworking, and created furniture, toys, trivets and ornaments for family and friends. After retiring, Jack and Anne traveled extensively, primarily in their Foretravel motor home , but also sharing vacations with family and friends.
Jack is survived by his beloved wife, Anne (Melville) Dowbekin; devoted daughters, Carol Czerniakowski, Barbara Kleiber, Lynn (Thomas) Brown; cherished grandchildren Michael and Stephen Bono, Frank Andrew (Celina) Czerniakowski, T.J. and Jordan Brown; and great-grandson Frank Joseph Czerniakowski.
Jack will be truly missed by numerous family and friends, as he was always ready to share a joke or two. His pride for his four "girls" was immeasurable and will not be forgotten.
A celebration of Jack's life will be planned for a later date. Those wishing to make a donation in Jack's memory may do so to: The Wounded Warrior Project or The Gary Sinise Foundation.