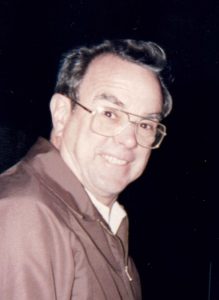 John Robert Swindell passed away Tuesday, February 4, 2020, at "The Farm" in Fresno, Texas. He was 80 years young.
Robert was born in Dallas, Texas in June of 1939, to Rolla and Jean Swindell. The family moved to Houston when Robert was 13. He graduated with a Master's in School Administration from the University of Houston and went on to work for the Houston Independent School District.
Robert leaves behind his only sister, Suzanne Mundy; nephew, Roy Mundy; niece Robyn Mundy Neidig and her husband Major Neidig.
Although Robert never married or had children of his own, he was a father figure to many throughout his life. Children were his first love and seeing to the needs of others was his passion. He drove a school bus starting when he was 18 and taught science for HISD. After retiring from the classroom, Robert became the Attendance Specialist for the district, helping students who lost their way from the classroom to find it again whenever possible.
In addition to public teaching, Robert served The Boy Scouts of America in multiple capacities and was a member of The Arabia Shriners and Masonic Grand Lodge of Texas Park Place No. 1172. In his "retirement from 39 years with HISD" he volunteered as a wheelchair van driver transporting children for the Houston area Shriner's Hospitals and provided audio/visual engineering support for Shriner's parades and events, including the annual Arabia Shrine Circus.
Robert lived for solving problems to help others (and was a teacher to everyone even outside the classroom) in multiple domains including auto mechanics and electrical issues. He enjoyed classic cars and his lifelong love of all genres of music contributed to his fascination with audio equipment, managing sound engineering for his niece's singing performances and becoming an avid jukebox collector.
To know Robert, or "Bob" or "J.R."  or "Uncle Bob" or "Uncle Robert"… is to know that he touched countless lives in immeasurable ways. Multiple generations of his past and current "students" will reflect on his humor and generosity, at his passing, each with their unique fond memories.
The family will receive friends from 5:00 p.m. to 8:00 p.m. Thursday, February 13, 2020 at Crowder Funeral Home in Pearland, Texas with a service to follow on Friday, February 14, 2020 at 2:00 p.m.
Memorial contributions may be made in his name to Shriners Hospital for Children – Houston at 6977 Main St, Houston, Tx 77030.