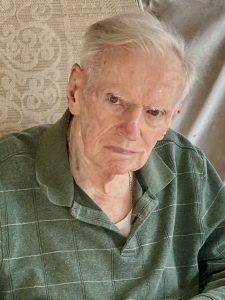 John Joseph (Jack) Connell, 92, died on December 6, 2022. Jack was born on December 7, 1929 in Houston, Texas. He is predeceased by his parents, Robert Emmett Connell and Fergus Moriarty Connell, and his sister Fergus McGinness and brother Robert Connell. He is survived by his wife Shirley Wick Connell, daughters Karen Connell and Julie Connell, and son John Connell.
Jack Connell was a devout Catholic who spent his life defending the traditional Catholic Faith. He served in the Marine Corps in Korea and received a Purple Heart. His main goal in life was to get to Heaven and to lead his family to this goal.
To Jack Connell, who lived the motto Semper Fi,
Requiescat in Pace.