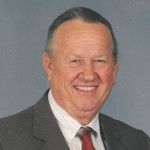 John Dale "JD" Shifflett
JD Shifflett 75 went to be with the Lord on August 14, 2014 in Webster, Texas.
He was born on June 23, 1939 in Bristow, Oklahoma to Ed and Mary Shifflett. The family moved to Texas City in 1943. JD attended school in Texas City and Dickinson. He worked as a sheet rock finisher, painter and retired from Local 450 Operating Engineers after 25 years of service.
He loved spending time with his family, playing poker, games with his grandchildren and going to the casino.
He was preceded in death by his parents, Ed and Mary Shifflett, a daughter Abbygail Michell Shifflett, one sister, four brothers and in-laws Karl and Irma Robertson.
He is survived by the love of his life for 46 years, Vicki Robertson Shifflett, daughter Renee Dondonay, son and daughter-in-law, Aaron and Shannon Shifflett, three grandchildren Larissa and Elena Dondonay and Brandon Shifflett; one sister Irene Crisp (RL) and one brother Glen Shifflett (Irene) four sisters-in-law, many nieces, nephews and close friends.
The family would like to say a special thanks to all the doctors and nurses in the Heart Tower at Clear Lake Regional that took such good care of JD.
A Memorial Service will be Saturday, September 27, 2014 at 11:00am at Holy Trinity Episcopal Church in Dickinson 4613 Hwy 3 Dickinson, Texas with Rev. Stacy Stringer officiating, with a reception to follow. His ashes will be buried at Galveston Memorial Park in Hitchcock at 2:00pm following the reception.
Contributions can be made to the charity of your choice or the Holy Trinity Episcopal Church in JD'S name.