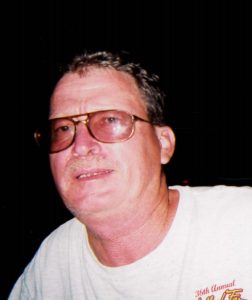 Johnny Bessire, 66 of La Marque passed away on Tuesday, October 11, 2022 in La Marque.  He was born November 11, 1955 in Texas City, Texas to Doyle and Jo Ann Bessire.
He was a resident of La Marque for 8 years, formerly of Texas City.  John was a Pipefitter for Local 211 for 40 years.
He is preceded in death by his parents and brother Dennis Bessire.  He is survived by his wife, Teresa Bessire and sister Rene Bessire and many other friends and relatives.
A Celebration of Life will be on Sunday, October 30, 2022 from 12Noon – 4:00pm at The VFW Post  901 Main Street  La Marque, Texas  77568.