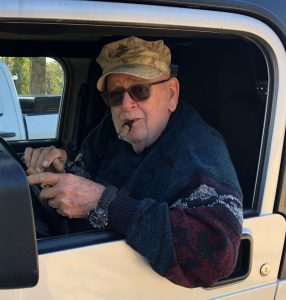 John Crawford Martin, 84, a resident of Santa Fe, Texas began his heavenly flight on May 15, 2023. John was born on October 11, 1938, in Decatur, Illinois to parents, John Donald Martin and Phyllis Virginia Ann (Pope) Martin.
John proudly served his country in the United States Air Force and the Air Force Reserves, retiring as a Lieutenant Colonel. He was also a member of the Masonic Lodge in Santa Fe. Following his retirement John and Sharon began their travels exploring forty-nine of the 50 States. They had visited Hawaii, #50, many years earlier during an R&R from Vietnam.
John leaves behind a loving family to cherish his memory including his Bride of 64 years, Sharon Lee Roe Martin; daughter, Julie Kay Martin Weatherby-Fisher and husband, Scott; son, John Howard Martin; granddaughters, Tiffany, Brittany, Courtney, Whitney, Alison: and grandsons Jonathan, Kyle, Justin, James, and Taylor; and five great-grandchildren Isabella, Kinsley, Paityn, Karson, and Wade.
To honor Lt. Col. John C. Martin, there will be a visitation on Thursday, May 18, 2023, from 5:00pm to 7:00pm at Crowder Funeral Home in Dickinson, Texas followed by a funeral service at 7:00pm. Interment will be on Friday, May 19, 2023, at 10:45am at Houston National Cemetery in Houston, Texas.
In lieu of flowers donations can be made to the Wounded Warriors Projects or Shriners Hospital Galveston.
Air Force Moto:  "Proseqour Alis (I Purse with Wings)" 1942-1992, "Aim High… Fly-Fight-Win" (Call to action and a promise in response) 2010-Present.