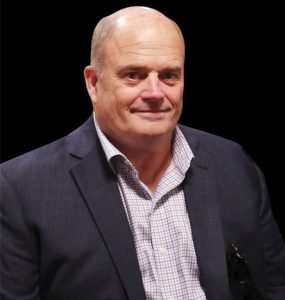 John Allen Dieste, 61, of Houston, Texas, passed away peacefully at home on May 5th, 2022. Born in Marshall, Texas on March 2, 1961, he was the fifth child of the late Dr. and Mrs. Antonio Dieste. After graduating from Marshall High School, he attended Stephen F. Austin University, where he met his wife, Terri. They were married almost 38 years ago on May 19th, 1984. John and Terri lived briefly in Marshall, Texas and New Orleans, Louisiana, then they moved in 1990 to Houston, Texas where they call home to this day. John enjoyed a long and successful career in the commercial roofing industry with The Garland Company, Inc., employed as a Regional Manager for the Texas Gulf Coast for many years. He was a dedicated professional always striving to solve problems and help others along the way while working hard to build solid client relationships and provide the highest level of customer service.
Most importantly, John was a beloved husband, father, grandfather, brother, and friend to many with a heart of solid gold. John's generosity and caring spirit were felt by his many family members and friends. He never met a stranger and loved talking to everyone he met.  He took great joy in graciously hosting family and friends in his home, cooking and grilling a feast for all to enjoy and always ready with a story or a joke. Nothing brought him more pride and happiness than his family.  He had numerous passions in life, including being an avid hunter and fisherman. John experienced many adventures at his lake house and many hunting trips with his family and friends. You could always find him tinkering in his garage among every tool imaginable.  In his most recent years, he found great joy in spending time with his grandkids.
John will be deeply missed by all who knew him. He is survived by his dedicated and loving wife, Terri Dieste. They have three sons that will cherish his memory: Blake Dieste and wife Hether and their Four children, Josiah, Cate, Owen and Eliza who called their grandfather Papa, Dr. Scott Dieste and his wife Chloe, and Grant Dieste and his wife, Elyse.  He is also survived by his siblings: his brother, Tony Dieste and his sisters, Martha Voss and her husband Craig, Mary Pratt and her husband Frank, Desiree Dieste and her partner Kristina,  as well as many treasured nieces, nephews, cousins and in in-laws. He is also survived by his stepmother, Martha Dieste Combs and his late sister's husband, Bill Meade. He was preceded in death by his parents as well as his older sister, Mariana Mead and older brother, Bobby Dieste.
A celebration of John's life will be held on Saturday, May 14, 2022, at 1:00 pm at Gateway Community Church, located at 760 Clear Lake Blvd, Webster, TX 77598.