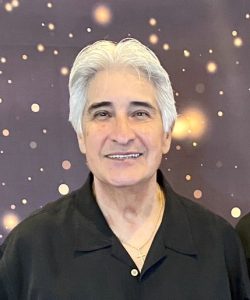 Joel Michael Herrera, 68, a resident of Henderson, TX, formerly of Texas City, TX, passed away September 6, 2023, in League City, TX. He was born in San Antonio, TX on November 13, 1954. He worked for Brown and Root for 20 years.
He is preceded in death by his parents, Jimmie and Julia Herrera, and brother, John Robert Herrera.
Joel leaves behind his son, Justin Herrera, wife Stacey; two grandsons: Joe Herrera, and Grayson Herrera; his daughter, Jodie Herrera; sisters: Judy Herrera, and Jackie Rivera; brothers: Jimmie Herrera, wife Rachel, Charlie Herrera, wife Jennifer; as well as numerous nieces and nephews.
There will be a visitation Saturday, September 9, 2023, beginning at 6:00 p.m. with a service to be held at 7:00 p.m. in the chapel of Crowder Funeral Home, 2422 E. Broadway St. Pearland, TX 77581.