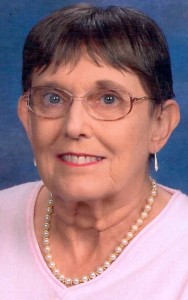 JoAnn Wittkamp Mueller died April 5, 2015 at her home after battling lung cancer.
She leaves behind her husband of 50 years, George; daughters Samantha LeBlanc (Frank), Joelle Mueller (Michael Olson), Brett George (Mathews), and Andrea Hindi (Fadi); grandchildren Avery, Jaya, Henry, Louis, Joah and Layla. She is also survived by her siblings Mary Holtzhausen and Robert Wittkamp.
Born July 24, 1945 in Marshfield, Wisconsin, JoAnn is the daughter of the late Donald and Jean Wittkamp.  JoAnn graduated from Abbotsford High School in 1963.  She married George Mueller in November 1964.  The family relocated to Houston, Texas in 1981.
JoAnn's greatest joy was being a wife and mother.  She also enjoyed reading, painting and baking.  JoAnn was an animal lover, taking in numerous strays that found their way to her doorstep. Her current rescue dogs, Quincey, Willie Jo, and Peek-a-boo, gave her hours of love and companionship. She, much like her father, was a great storyteller, turning an everyday experience into a captivating saga! She will be missed every day.
Donations in JoAnn's name may be made to Clark County Humane Society, PO Box 127, Neillsville, WI 54456-0127 or online at www.cchs-petshelter.org. Condolences may be posted online at Crowderfuneralhome.com