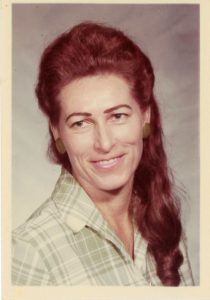 Joan Barlow Schalk (90) of Caldwell, Texas passed away on Monday, November 14, 2022 in Caldwell.  She was born on October 17, 1932 to John and Georgie Barlow in Seekonk, Massachusetts.
Joan was a resident of Caldwell but formerly from Texas City.  She worked at Walmart in Texas City and La Marque for 17 years.
She is preceded in death by her parents, sister Louise Barlow Sullivan, brother John Edward Barlow, husband Royce Schalk and niece Cheryl Huggins.  Joan is survived by her nieces: Susan Sullivan-Phelps and her husband Troy, Sarah Bennett and her husband John along with their children Carin and John Loyde (JL), nephew Glenn Barlow and numerous great nieces and nephews.
A visitation will be on Monday, November 21, 2022 from 5:00pm – 7:00pm at the Crowder Funeral Home in La Marque. A graveside service will be at 10:00am on Tuesday, November 22, 2022 at Forest Park East Cemetery in Webster, Texas with Pastor Bill Cole officiating.
In lieu of flowers donation may be made to a charity of your choice or local animal shelter or Wounded Warriors.
The family would like to acknowledge, Heather (Physical Therapy), Paige and Rudy (Remarkable Care Hospice Team) and all of the nurses at The Manor for all of the help they provided.