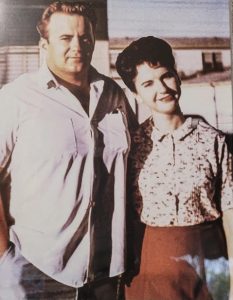 Jimmy Lloyd, 81 of Texas City, passed away on Tuesday, December 27, 2022.  He was born on February 2, 1941 in Galveston, Texas to Quida and Howard Lloyd.
Jimmy was a graduate from La Marque High School.  He was a veteran serving in the United States Marines for 6 years.  He completed an associate's degree to become an X-Ray technician at the UTMB.  In addition, he even worked as a Houston Wrestler known as Gentleman Jim from New Orleans at one point.  However, he finished out his work life at Amoco Chemicals working all over the plant but mainly in the Lab.  He retired from there after 30 years.
Through the years, Jimmy was active in the community coaching Girls Softball, Rebel Football, Little League Boys Baseball, Soccer, and Karate.
Jimmy loved riding his motorcycle.  He loved to play chess, dominos, cards, and reading.  His grandchildren loved to play Uno with him.
Jimmy is preceded in death by his parents, his mother-in-law and his son Howie Lloyd.  He is survived by his wife of 55 years, Jan Lloyd of Texas City, two sons and daughter-in-laws; Mark & Ann Lloyd of Lynchburg, VA and James & Olga Lloyd of Santa Fe;  daughter and son-in-law Lisa & Rick Rasor of Bartonville, TX;  14 grandchildren and 8 great grandchildren.