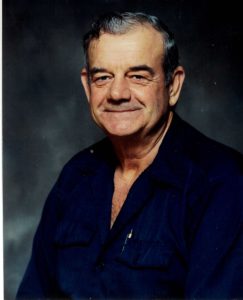 Jimmie Dale Dunlap earned his wings on Thursday, September 7, 2023. Jim was a very caring, loving, thoughtful man. He was a friend to many. He was acquaintance to few but most of all our loving caring father and the love of mom's life. His love didn't stop there, Jim became a Grandpa, Pawpaw, and Pepaw to six grandchildren and to four great grandbabies, who loved him dearly.  He was a mason and member of the Cliff Guidry Lodge No. 1325 A.F. & A.M.
Jim is survived by his wife of fifty six years, Catherine Dunlap; his three daughters: Patricia McGee, Anna Sarabia, and Sherri Sampson; and son, Jimmie Dunlap. His six grandchildren: Johnny McGee (Shoni), Brady McGee (Brittanie), Grady McGee (Wyndee), Dr. Catherine Sampson, Blake Sampson, Huber Sarabia; his four great grandbabies: Cash McGee, Cannin McGee, Cain McGee, Brynnlie McGee; his sister in laws: Janelle Black, Linda Black, Brenda Neal, Glenda Barker, Barbara Black, Yolanda Black and numerous nieces and nephews.
Pallbearers will be Johnny McGee, Grady McGee, Brady McGee, Huber Sarabia, Blake Sampson, and Ray Dunlap. Honorary pallbearers are Cash McGee, Cannin  McGee, Cain McGee, Brynnlie McGee and Barbara Black.
A visitation will be held from 5:00pm to 7:00pm, Tuesday, September 12, 2023, at James Crowder Funeral Home, La Marque.  A service will be held at 1:00pm, Wednesday, September 13, 2023, at the funeral home, with Pastor Jake Bigford officiating. Interment will follow, with Military and Masonic Honors being given at Hayes Grace Memorial Park Cemetery, Hitchcock, Texas.