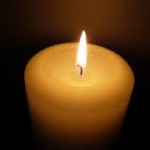 Jim Stephenson passed away Sunday, March 1 after a brief illness. He was 71. Jim was a longtime resident of Clear Lake City. Born in Parsons, KS, he graduated from KU in 1965, joined the USAF in 1965 going on to Officer Training School. He was assigned to Eur Comm, served on the IG Team in Europe and SE Asia, and achieved the rank of Capt. He left the AF in 1972 and returned to the US. He married Joyce Gampper in 1973. After living in Denver and Kansas, they moved to Houston in 1978. He was the President and CEO of Coastal Distribution, the family business he started in 1982. Jim loved skiing, fishing, hunting, woodworking and gardening. He was a longtime member of the YMCA, having served on the Board of Directors.
Jim was preceded in death by his parents George and Frances Stephenson. He is survived by his wife Joyce; daughter Ashley Stephenson; son Chad Stephenson and his wife Laura; granddaughter Charlotte; and sister Mary Jo George. He leaves behind a large extended family.
The family wishes to thank the doctors and nurses at the Mischer Stroke Unit at Memorial Hermann for their outstanding kindness, dedication and care.
A visitation will take place Friday, March 6, 5-7pm at Crowder Funeral Home in Webster. A funeral mass will be celebrated Saturday, March 7, 1 pm at Saint Bernadette Catholic Church. In lieu of flowers, consider donating to Mischer Neuroscience Institute, Urban Harvest, or the Wounded Warrior Project.