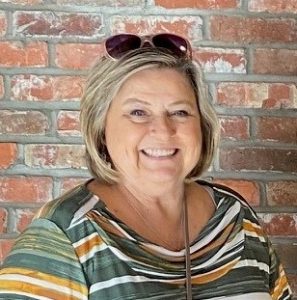 Jewell K. LaGrappe, 79, of San Leon, passed away May 11, 2023 in her home.  Jewell was born February 9, 1944, to Josephine Kocian and Frank Kocian in Fort Worth, TX. She worked many years as an executive secretary in the insurance industry. She enjoyed her retirement, being a homemaker, taking care of her beloved dogs, traveling with her husband and enjoying life. She loved to travel, experience many places and had stories to share.
Jewell will be remembered as a loving wife, mother, and grandmother.
She was an Oil and Pencil Artist and a Quilter. She loved making paintings and quilts for anyone she could.
Jewell brought a Light of Love and Kindness to everyone she met and never met a stranger.
"She leaves behind a legacy of love for family, friends and the joy of creative Art."
Jewell is survived by her sister Johnnie Hooper, and preceded in death by her parents Josephine Kocian and Frank Kocian, sisters Frances Linex and Joanne Sikes, brother Steve Kocian and niece Cindy Sikes Conner.
She leaves behind to cherish her memory her loving husband of 34 years Bryan LaGrappe; daughter Keena Frazier and husband Brian; son Jason Harrison and wife Megan; and grandchildren Tyler Jones, Ella Harrison, Sara Harrison, and Olivia Harrison.
"She will be missed by those who loved her."
In her memory there will be a celebration of life, 3:00 pm, Saturday, May 27, 2023, at Crowder Funeral Home Chapel,  851 FM 517 W, Dickinson. TX