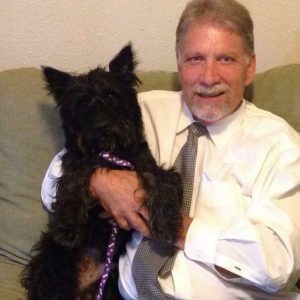 Jesse Robert Hoke, 62, of Houston, Texas, passed away March 6, 2018, in Houston.  Jesse was born January 14, 1956, to Marvin and Faye Hoke in Dickinson.  He worked as an Administrator for Texas City I.S.D. for many years and was a loving father.  Jesse was preceded in death by his parents and brothers Butch, John and Mike Hoke.
Jesse is survived by his beloved daughter Jennifer Hoke; son, James Hoke; sister-in-law Sandra Hoke; nieces Dianna Lynn Walker and husband Brian, and Julia Hoke; and nephews John Hoke, Jr. and wife Kimberly, and Robert Hoke and wife Michelle.
A celebration of his life will be held 4:00 pm, Sunday, March 11, 2018, at Crowder Funeral Home, Dickinson, Texas.