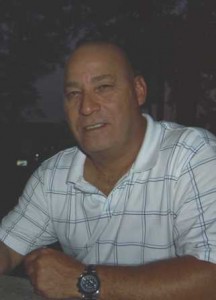 Jerry Wayne Adams, Jr. resident of Bacliff, Texas and formerly a five year resident of Pasadena, Texas, passed away July 4, 2015. He was born April 9, 1963 in Houston, Texas to parents Jerry Wayne Adams, Sr. and Delores Adams.
Jerry served in the U.S. Army during Desert Storm and was a dispatcher for Intertek for seven years.
He was preceded in death by his brother, Danny J. Adams.
Survivors include his wife Laura A. Gassnola; mother, Deloros Marcel; daughter, Alexis Adams; son, Dalton J. Adams; sisters, Tammy D. Roberts and Tina C. Melvin.
A memorial service will be held at 6:00 pm Friday July 10, 2015 at Crowder Funeral Home in Dickinson, Texas.