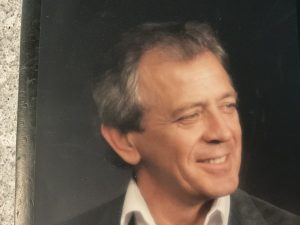 Jerry Lee Stegall, 81, died January 4, 2023 after a five month battle with Multiple Myeloma.  He and his wife Linda both from Martinsville, Virginia, currently were residing at 715 Seafoam Road, Houston, Texas.   Jerry is survived by his wife of 62 years, Linda J. Stegall. He is also survived by his son, Jeffrey E. Stegall (wife Pamela) of Houston, Texas; his grandchildren Lauren Grace Stegall and Dustin Stegall (wife Talisa) of Gloucester, Virginia and great grandchildren Hayven Grace Melendez and Kain Joseph Ashberry of Gloucester, Virginia. His sister, Donna S. Martin (husband Philip) of Roanoke, Virginia.  In addition, very special nieces, step grandchildren and step great grandchildren and a lifelong group of special friends in Martinsville.
He was predeceased by his son, Staff Sergeant Jason Ray Stegall, his parents, Emerson T Stegall and Rachel (Simpson) Stegall, his brothers, Benny R Stegall and Joseph L. Stegall.
Jerry retired from EI DuPont as a supervisor in 1994. He and Linda spent their retirement years residing between Houston and Martinsville.   He will be buried next to their son, Jason R. Stegall at Roselawn in Martinsville, Virginia.  In lieu of flowers donations to Multiple Myeloma Cancer Research would be appreciated.