Jennifer Ann Scott-Perkins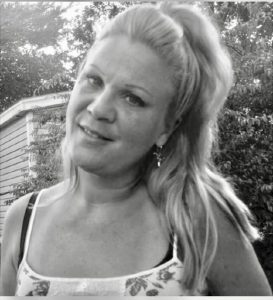 Jennifer Ann Scott-Perkins, 48, passed away on February 17, 2019. Jennifer was born in Austin, TX on October 17, 1970 but has been a lifelong resident of Houston, TX and was of the Catholic faith. Jennifer was an adventurous spirit who most enjoyed swimming, fishing and spending quality time with her family. Her faith in God never wavered and she impressed upon her children the importance of love and spirituality.
Jennifer is preceded in death by her mother, Julie Scott.
Jennifer leaves behind her children: Ashley Aleman, Lauren Scott and Andrew Milburn; father, Bobby H. Scott and Sheryl; grandmother, Rose Scott; sister, Jill Driskill and brother, Joel Scott, wife Natalie Milner; her children's father's: Andrew's father, Dwayne Milburn and Ashley's father, Darryn Aleman.
There will be a visitation on Saturday, February 23, 2019 at 1:00pm with a memorial service to begin at 2:30pm in the chapel of Crowder Funeral Home, 2422 Broadway, Pearland, TX 77581.
Memorials may be made to: Texas EquuSearch, P.O. Box 395, Dickinson, TX 77539, 281-309-9500, www.texasequusearch.org