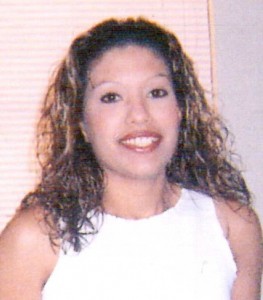 Jenet Garcia, 35, was born September 28, 1979 in Houston, TX and passed away on July 26, 2015. She was a long time resident of Pearland, TX and worked for Goddard School in Pearland, TX.
Jenet was a good listener and gave great advice, she never judged anyone for who they were and put herself last. She enjoyed fishing, football (Cowboys), music and scrapbooking.
Her happiest moments in her life, was when she had her daughter and she was serving Jehovah.
She leaves behind her family to cherish her memories, husband, Nathan Garcia; daughter, Rebecca Garcia; parents, Mike and Azenet Parras; sister, Violet Parras; brothers: Michael Parras and wife Lydia, and Samuel Parras and wife Michelle; nieces: Iizethe Parras, Kayla Parras, Halee Parras and Lillian Parras; nephews: Darren Gabriel Parras, Joey Parras and Tyrell Parras.
A visitation will be held Thursday, July 30, 2015 from 5-8 pm at Crowder Funeral Home in Pearland. Funeral service will begin Friday, July 31, 2015 at 11am in the chapel of Crowder Funeral Home.