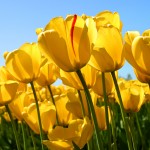 Jean LeBourhis Hults, 84, peacefully passed from this life, with her family by her side on Monday, June 20, 2016, at her home in Seabrook.
Jean was born in Deemer, Mississipi on January 1, 1932, the daughter of the late Matt and Eugene Jeanee LeBourhis.
After graduating from Moss Point High School in Moss Point Mississippi, she took her first job as a bank teller at the Moss Point National Bank.  There she met local businessman, Henry Hults, and they married on July 15, 1951. After a few years, they moved to nearby Pascagoula, Mississippi where Henry had started a new seafood business. In September of 1962, they moved to Seabrook, Texas and formed Seabrook Shrimp and Oyster Company, a wholesale and retail seafood establishment located on the Seabrook waterfront. The retail was later known as Captain Henry's.  In 1973, they changed the company name to Seabrook Seafood, Inc. and built a seafood processing facility in neighboring Kemah, Texas.  Jean worked tirelessly with her husband and six children to build and maintain the business until his death in 1986. She remained an integral part of the business until her retirement in 2003.
Jean was the epitome of a southern lady.  She expressed her love to her family as well as countless friends through her cooking, her caring, and her gracious hospitality.  There was always extra room at her table, and no one left the Hults home with an empty belly. All were welcome, loved and mothered.  Many of her children's friends consider her their  "second mother".
In addition to cooking, she had a passion for gardening, reading, creative writing, singing and dancing. She enjoyed collecting depression glass and junking, watching wheel of fortune, and she loved the TEXANS, especially "Her Boy" JJ Watt.  The whole family is big on playing canasta, a card game that she introduced to Henry many years ago.  She was very skilled at the game, always psyching out her opponents and predicting that she would draw the exact card she needed. You always wanted to be her partner, and you never wanted to be the one she discarded to.
Jean was a member of the Seabrook United Methodist Church.  She and Henry were original members of the Seabrook Association, and helped organize the Blessing Of  The Fleet in the 1970's.  She was a past President of the American Business Woman's Association – Clear Lake Chapter.  She sang with the Note-ables,  a part of the Houston Symphony League – Bay Area, and she was a former member of New Directions.
She is preceded in death by her parents, Matt and Eugene Le Bourhis . her younger brother, Ray LeBourhis, and her husband, Henry A. Hults.
Her spirit is carried on by her children, grandchildren, and great-grandchild : Henry Hults Jr.  " Arthur" (wife Alicen Cain, sons, Bryce and Aidan; ex wife  Alita Hall, son Henry Hults III "Hank"; ex wife Lani Anderson, daughters Benay Wettle, husband Magnus,  daughter Mya;  Teyah Hind,  husband Drew); Thomas Hults (wife Nancy, sons Ryan, Luke, Adam); Julia Gibb (husband Colin); Judy Elvir (husband Eduardo, son Daniel); William Hults " Archie" (daughter Rachel Hults) (daughter Alex Stephens); Mary Johnson (husband Joseph, daughter Audrey); siblings Frank LeBourhis and Louise Sowell , and many in-laws, nieces, nephews, friends and family too numerous to list but not forgotten.
The children would like to express their gratitude and appreciation to Hospice Compasus for their valuable support, and to Yolanda Akui, and Ernestine Price for providing such excellent and loving care to our dear sweet mother.
The family will receive friends from 6:00 pm to 9:00 pm on Friday, June 24, 2016 for visitation at the Crowder Funeral Home located at 1645 East Main, League City, Texas.  The service, officiated by Rev. Paul Clines, will be held at Bay Harbor United Methodist Church located at 458 FM 518, League City, Texas on Saturday, June 25, 2016 at 10:00 am, followed by a graveside service at Forest Park East Cemetery located at  21620 Gulf Freeway, Webster, Texas. Afterward, please join the family at Jean's Home located at 2010 Willow Wisp, Seabrook, Texas to further celebrate her life.  We will celebrate Hults style with plenty of Shrimp, food , fellowship, laughter,  maybe a wicked game of canasta, and possibly a dip in the pool.
Jean loved flowers, and would often take cuttings from her yard to make arrangements to enjoy in the house.  The family welcomes this kind of expression of remembrance from friends and family.  Kemah Flowers and Company and Haute Flowers and Finds are the family's preferred florists.