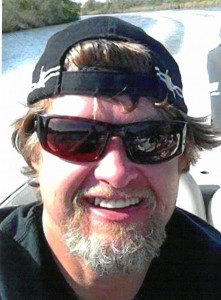 Jayson Wayne Doss, age 40, passed away, Tuesday, March 31, 2015 in Manvel, Texas. Jayson was born October 11, 1974 in Galveston, Texas, to Jimmy W. Doss and Beverly M. Hope.
A visitation will be held from 3:00pm to 7:00pm Monday, April 6, 2015 at James Crowder Funeral Home, La Marque. A service will follow at 7:00pm, at the funeral home.
As an energetic child with blond hair, he was often called "little white tornado" and it was true that he brought energy to every room he entered. Upon discovery of a sister or brother would arrive to join him, he was determined and very insistent his preference he would accept only a brother. Otherwise he would just have to move and yet when his baby sister, he was so excited to hold her and always protect her. Inseparable was she from him, when suddenly she realized his legs were longer than hers and he may escape to play with the guys. Upon his return both were intrigued with nothing other than exclusively entertaining one another. As time passed and so does life they both traveled their own path – while knowing the road would never change.
Jayson continued a young man, beginning at 15 and 16 holding whatever position he could obtain on the boats. What astonishing strides he made, he pursued all all opportunities of his desires. He dreamed of being a boat captain. He saw that dream to fruition. As his desires would grow, so did his accomplishments. At the time his desires would grow, so did his accomplishments. At the time of his passing he held a master Mariner License. He loved to be on the water, whether on a huge ship of a fishing boat.
Just to mention, one of his hobbies was his joy to ride motorcycles. He built one of his favorite, his Harley Davidson from the first bolt to the last screw.
Jayson's Dad was his best friend, without exception. In the event a difference of opinion with the simplicity between generations, Dad does not always what is best; Jayson may ride his motorcycle, or go fishing. He was always confident his Dad would always be patiently awaiting to stand by his side. He just more likely knew also more likely that not he had experienced a handy lesson about life.
Jayson lived life with a clean heart choosing to help those less fortunate than himself for he had been blessed.
Jayson is preceded in death by Bessie Proctor—"Grana"' Fred Miller, grandfather and Lloyd Doss, grandfather.
He is survived by his father, Jimmy W. Doss, mother, Beverly Hope, sister Alyssa N White, husband John, nieces Cheyenne, Cierra and John Thomas. Also survived by Helen Doss Grandmother, numerous other relatives and friends.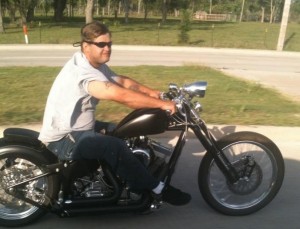 A Biker's Prayer
May the sun rise in front of me
May the rain fall behind me
And the wind follow me.
May the Angels guard my travels
For they know what is ahead of me.
Keep me safe through swirling turns and rolling hills.
Let the eagle guide me to the mountaintops.
Let the moons light guide me through the night.
Lord, thank you for letting me be a biker.